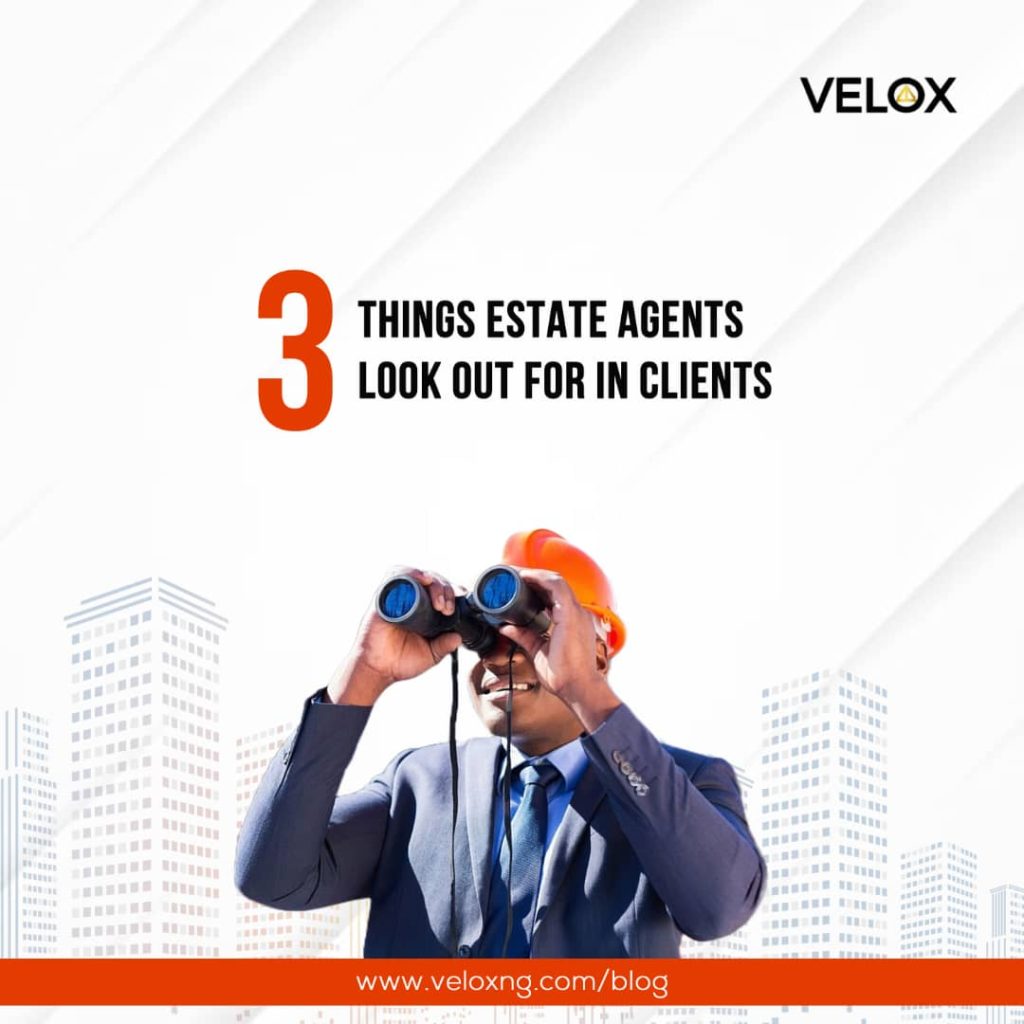 When it comes to buying or selling a property, having a reliable and experienced real estate agent by your side makes all the difference.
Helping customers through the complicated world of real estate transactions is vital, and real estate agents play a key role in this.
However, when it comes to real estate transactions, it's not just clients who evaluate agents. Agents also assess potential clients to ensure a successful and mutually beneficial partnership.
If you are a real estate investor, looking to buy your first home, or a real estate agent, this article is for you.
In this piece, we will explore three key factors that real estate agents look out for in potential clients.
Real Estate Agents Look Out For Seriousness And Commitment
Real estate agents value clients who are serious and committed to their real estate goals. As a result, they prefer to work with individuals who have a genuine desire to buy a property and are willing to invest the necessary time and effort.
Agents appreciate clients who are responsive and demonstrate a sense of urgency. Being serious and committed shows that the client is dedicated to achieving their real estate objectives.
This makes the agent's job more efficient and effective, as nobody likes a time waster or their time being wasted.
Agents often assess a client's seriousness by evaluating their level of preparation. Prepared clients who come with a well-defined plan and realistic expectations are more likely to garner attention from experienced real estate agents.
Financial Capability
The financial aspect is a critical factor that real estate agents consider when evaluating potential clients.
As a result, real estate agents must verify their clients' financial ability to achieve their real estate goals.
This goes a long way toward demonstrating that the client is financially prepared and ready to proceed with property transactions.
Agents appreciate clients who are open to their professional advice and are willing to make necessary financial adjustments or take advantage of payment plans to maximize their chances of a successful sale.
Trust And Commitment: A Big Deal For Real Estate Agents
Building a trusting relationship is vital in any client-agent partnership. This is because agents value clients who are open, honest, and transparent in their communication.
Trust is a two-way street, and agents appreciate clients who trust their expertise and guidance throughout the process. They want to work with clients who understand the value of their professional advice and are willing to listen to their recommendations.
Effective communication is also crucial in this business. Agents are usually on the lookout for clients who are responsive and maintain open lines of communication.
Timely responses and clear communication ensure that transactions progress smoothly. Further helping agents meet clients' needs efficiently.
In summary, real estate agents assess potential clients based on these factors to ensure a successful and harmonious working relationship.
By embodying these qualities, clients will attract the attention and expertise of experienced real estate agents who will guide them through the intricacies of the property market, ensuring they benefit from their real estate journey.
The Real Estate journey is a rewarding and fruitful experience, if you have the right team with you.